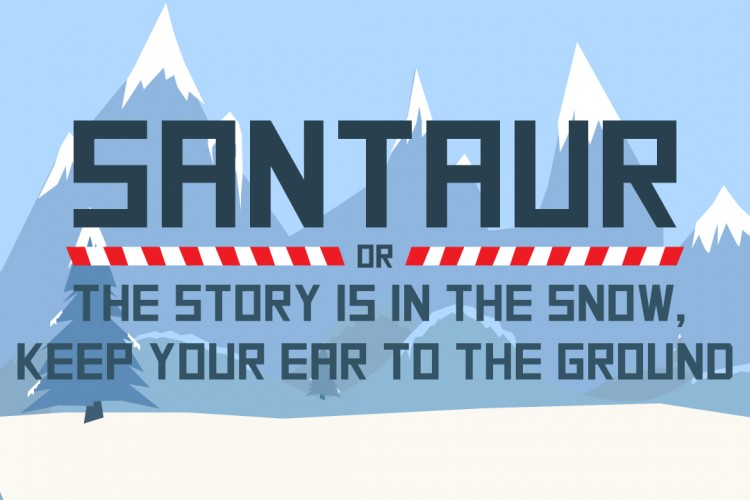 Santaur
A downloadable game for Windows
Will Santaur save mankind from naughty evil-doers? HOHAHO-Yeah! Party hard through waves of lava piranhas and snowmen with Santaur's many earth shattering abilities. Beat down Santaur's demons, learning plenty of fun Santaur facts along the way! Santaur counted to infinity, twice... just sayin'.

DISCLAIMER:
This was the first jam/game we've ever made! Code wise... we bit off a lot more than we could chew. Maybe watched one too many hockey games over the weekend than we should have... so unfortunately Santaur is far from complete. We hope you'll enjoy what we put together for the deadline submission regardless. We plan on finishing up at a later date though! SO STAY TUNED!

Santaur was jammed by Taylor Dunn and Josh Watson for Ludum Dare #31. Everything created from scratch in 72 hours! Many funs were had. Thanks for playing!

We are:
Taylor Dunn(me) – Art, Animation, Music, & SFX
Joshua Watson – Programming & Animation

Things we used:
Adobe Illustrator - Art
Ableton - Music & Some SFX
SFXR - Other SFX
Game Maker - Engine

Follow us on Twitter @ZamboniMacaroni

BUGS LIST IN VERSION 1:
Double Jump Wave - Jump to other side of lava and up again to complete wave.